ELITE EQUESTRIAN MAGAZINE
Read review on starting on page 41
Gunpowder Magazine
VACATION IDEA: 'Firearms Wonderland,' Canyon Madness Ranch, New Mexico
Luxury Lifestyle Magazine
Uncovered: New Mexico's Canyon Madness Ranch Is For The Ultimate Adventurer's Bucket List
The Face of America Magazine
The ranch is staffed with knowledgeable professionals who will ensure  your  experience here surpasses expectations.
Airplane Owners & Pilots Association Magazine
Looking for a remote but active vacation? A recently built lodge surrounded by an outdoor activity nirvana deep in New Mexico's ranching country could be the place.
Simply The Best Magazine
I'm looking out at the horizon, into a near-oblivion of sandstone mountains that cascade down into endless canyons colored with clay-red ledges and grassy mesas.  A winding river at the bottom is starving for more mountains runoff, while cotton puffs sprinkle the sky above.
Life & Style Weekly Magazine
"Located on 14,000 acres in Northeastern New Mexico, the eight-suite property is a playground for outdoor enthusiasts, providing an awe-inspiring landscape in which to rock climb, hike, kayak, horseback ride and more. Such wilderness pursuits are fueled by a healthy, organic menu — complete with eggs and meat from an on-site ostrich farm."
Elevation Outdoors Magazine
"Keep your booger hook off the bang switch." Canyon Madness Ranch in Roy, New Mexico, is open to the public.
The sojourn at Canyon Madness Ranch was a perfect treat for my wife, and the place offered everything we wanted to do on a three-day trip. It also made me realize there's a lot more to New Mexico climbing than I'd ever realized. Thanks, Canyon Madness Ranch. I'll definitely be coming back.
Margaret
Just spent a week at CMR with my 19 years old son. This place is truly AMAZING!!! The vast ranch provides a great mix of firearms wonderland, equestrian paradise and adventures galore. Perfect getaway for outdoor lovers. Horse riding on canyon trail is my favorite. The canyon view from the deck is absolutely legendary where you can enjoy a morning coffee or quiet sunset time with a glass of wine. The Teepee lodge offers all the modern living convenience and comfortableness of 21 century.
Lana
On behalf of my husband … and sons …, grandchildren …,
thank you for a wonderful vacation. There was no lack.  New Mexico 
ranch and employees reflect the glory of God!  We will highly recommend you and plan to return!
Han
Accommodation and comfortable rooms with decent, welcoming concierge. This is the unbeatable place if you are planning to enjoy shooting, country and peace at the same time.
Jeff and Michelle
Such a beautiful place to be! Many happy memories were made there! The staff are very friendly, professional and experts at what they do! Literally everything is perfect!  Love Love Love this place! 
June
The canyon view from the deck was absolutely legendary. The recreational shooting courses were addictively fun. I really felt like I was in the wild west the entire time. 
Michael
The horse back riding was an experience of a life time. I learned basic trotting and loping in the covered horse arena in two short sessions then rode down to the beautiful canyon.
Kelsey
10 out of 10
This place is wonderful! What a magical oasis in the middle of nowhere. A reprieve from reality where you can experience the usually unattainable. I can't wait to go back!
08/04/23
5 stars!
This is the best vacation we have had. The lodge is magnificently appointed and the land is a cathedral carved by the Lord's own hand. The best part of this property is its staff. This team loves what they do and they love sharing what they do even more. The chef is nothing short of world class. The horse trainers were patient with our group of kids. Such luxury is so rarely available to the common man, all at a comfortable drive from Amarillo.
Thomas
I was looking for a stay somewhere with scenic views and horseback riding. Canyon Madness Ranch exceeded my expectations. The landscape is stunning. The staff is very friendly and attentive to everything we needed and did. Alisa took care of all arrangements while we were there. John and his crew took us on some amazing trail rides into the canyon, and really helped us with our riding.
The ostrich breeding made for incredible meals with ostrich eggs. Chef Dane transformed our vacation into something incredible. This isn't ranch food, this is gourmet dining by a chef trained at Le Cordon Bleu, and he has been master chef at major resorts in Las Vegas. The food was visually stunning and was at a level I would expect at the finest New York restaurants. I highly encourage eating all meals at the lodge. The small towns anywhere near are barren and you should expect your stay to be exclusively at Canyon Madness, and well worth it.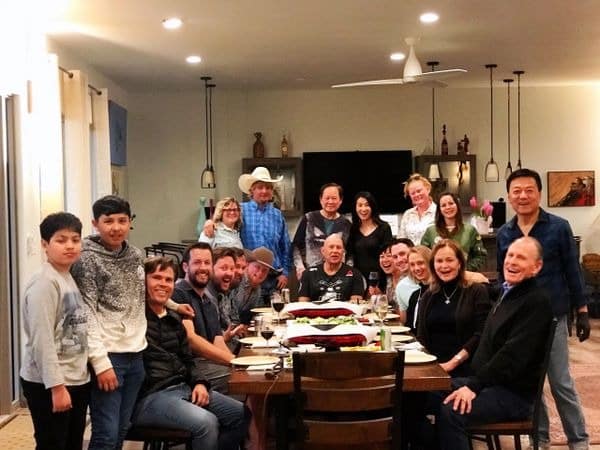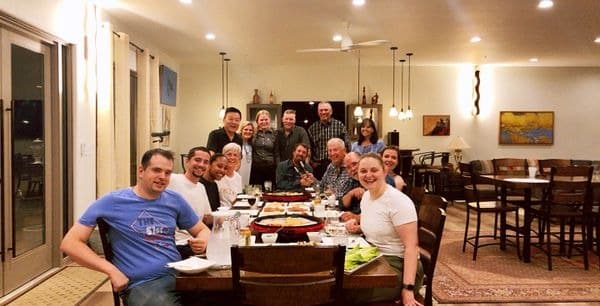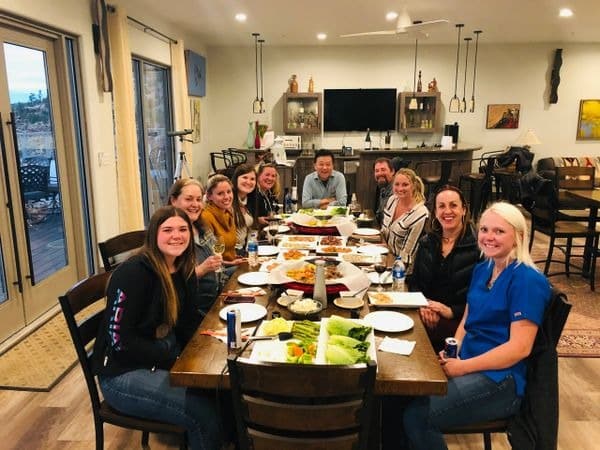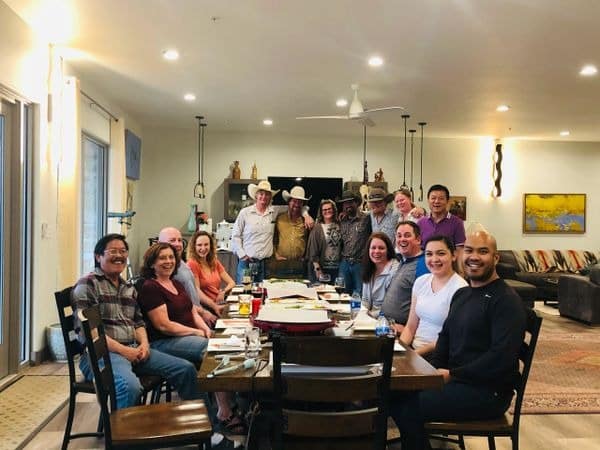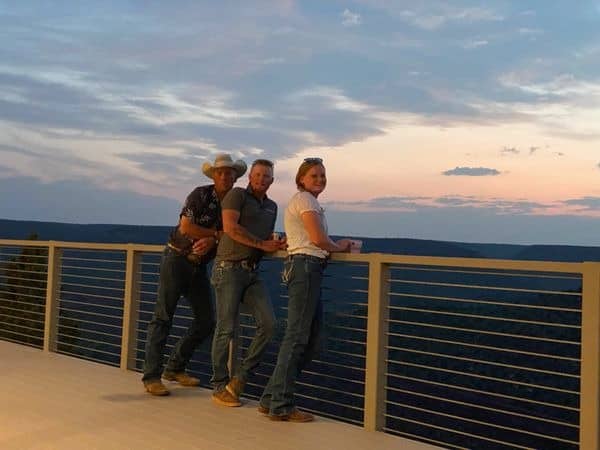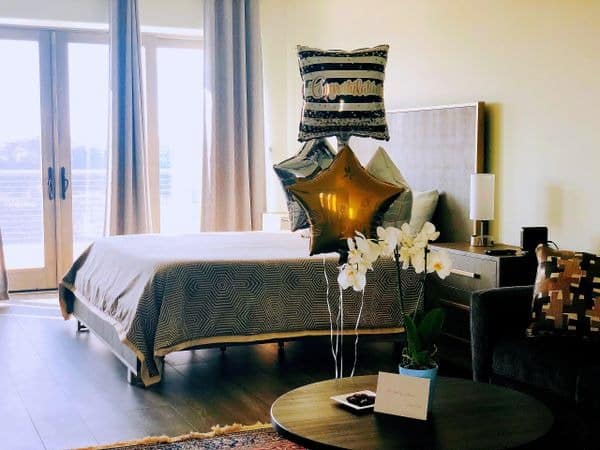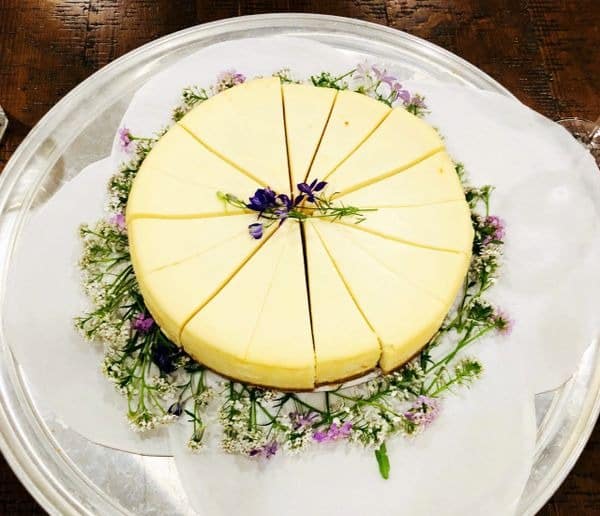 All-Inclusive Luxury Vacation Package
$650 person per night based on double occupancy of one of 8 large luxury suites
(single occupancy of suite shall be $900 per night)
All-Inclusive shall include all lodging, food and all beverages (including alcoholic) and all Canyon Madness Ranch's listed recreational activities without limitation and accompanied by experienced guides and instructors.

Book Now
As a Luxury Bed & Breakfast Hotel
$295 per suite per night (double occupancy allowed)
Lunches can be purchased from Lodge Chef at $35 per person and four course dinners for $50 per person (gratuity not included).
All CMR extravagant range of activities, equestrian & firearms sports and others, are available a la carte for $70 per person per hour (price includes guides, instructors, all equipment, vehicles and horses).
Extra charges only apply to ammunition; these will be billed according to customary retail rates without extra markup. Guests with their own firearms and ammunition can rent CMR's gun ranges by making arrangements on site.

Book Now